THE VENUE
Sumosan's first stand-alone flagship in the Middle East is located in Msheireb Downtown Doha, the new lifestyle and cultural centre of the city.
The contemporary flair and sophistication of the menu is matched by the sleek, modern design of the interior. Intrigue and anticipation have been created with warm and earthy accents of bronze, brushed brass and smoked glass mirroring, complemented by high ceilings and a mixture of statement chandeliers and low architectural lighting to create a glamorous Asian ambience.
The dining room features a vast theatre kitchen showcasing culinary art, and guests can experience the artistry of the food in comfortable green velvet booths and lush leather armchairs. The air-conditioned external terrace is an elegant extension of the restaurant.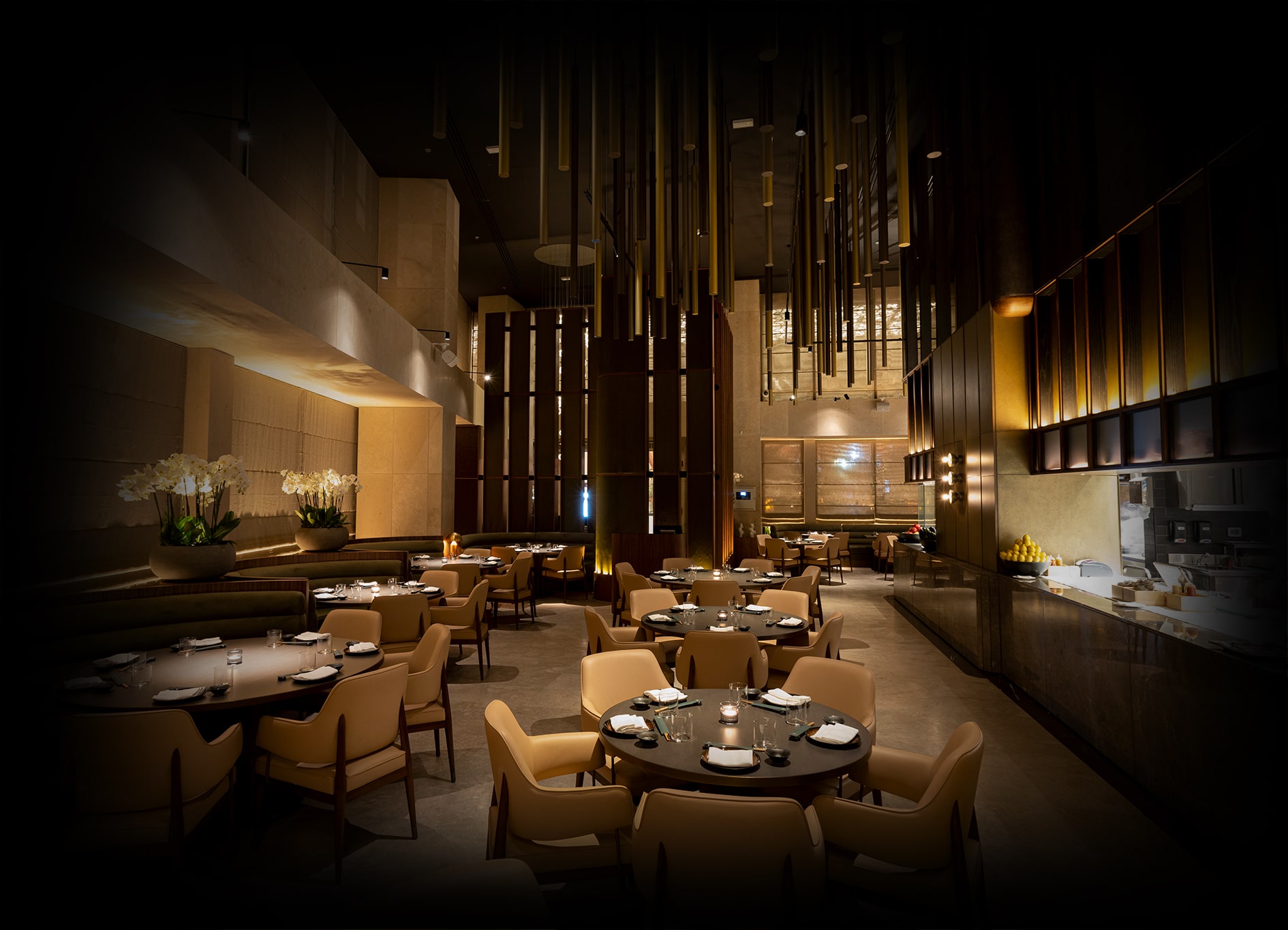 THE FOOD
Sumosan Doha menu includes beloved classics such as lobster salad, creamy spicy king crab, salmon rice pizza and Wagyu sandoz sandwich to name a few, as well as many new creations adapted for local tastes without wavering from the Sumosan ethos.